BRAND VALUES
UNITE. CREATE. INSPIRE.
CELEBRATING DIVERSITY WITHIN THE DUTCH KINGDOM
At Marcus Elizabeth, we passionately celebrate the rich tapestry of backgrounds and cultures flourishing within the Dutch Kingdom. Inspired by our founder's own diverse identity, we stand as a bridge that honors and unites the spectrum of human experiences.

UNITE: BRIDGING HEARTS AND CULTURES
We believe in the power of unity. Drawing from the vibrant pulse of Curaçao and the multicultural heartbeat of Amsterdam, we foster connections that transcend boundaries. Our brand serves as a harmonious intersection where cultures converge and stories intertwine.
CREATE: INNOVATE WITH HEART AND SOUL
Creativity is the lifeblood of Marcus Elizabeth. Infused with the colors of Caribbean heritage and the artistic tapestry of Amsterdam, we craft designs that weave threads of innovation and artistic expression. Our creations bear witness to the beauty born at the crossroads of cultures.
INSPIRE: NURTURING GROWTH AND CHANGE
Nature's rhythm, the city's dynamism, and the elegance of fine art infuse our journey. As a brand, we aspire to inspire, nurturing growth in ourselves and our community. Guided by the ever-evolving dance of nature and culture, we spark transformation and kindle the flames of inspiration.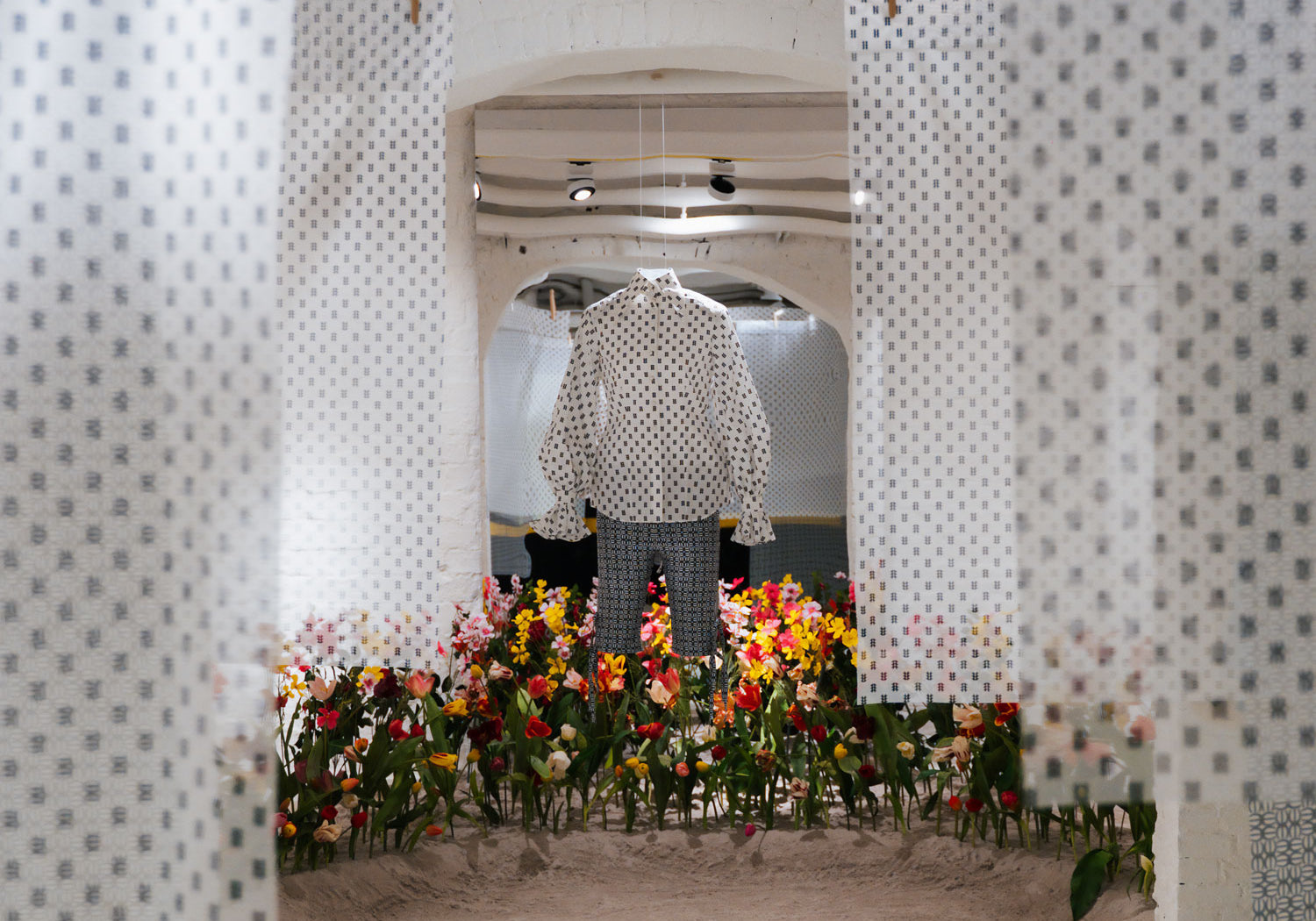 MARCUS ELIZABETH X FASHION FOR GOOD
Guardians Garden installation for Fashion for Good Museum.